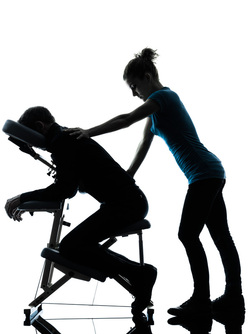 Attn: Massage Therapists

You know your anatomy & physiology, right?

You have the skills to treat many different ailments and conditions, yes?

You have worked on plenty of bodies and have been told "that's the best massage I've ever had," on many occasions.

You have taken continuing education classes and stay up to date on what is trending in the field.

So, why aren't clients flocking to your door?



---
Maybe prospective clients have just not yet heard about the great service you offer. As massage therapists, we have been trained to help people, but we have not been trained to sell our services. Marketing materials can help do that for you.




Promotional Materials for Thai Yoga Massage
Sorry, not currently available.
Promotional Materials for Medical Massage
Sorry, not currently available.
Promotional Materials for Lypossage
Are you a
Lypossage
TM practitioner looking for materials to support your practice? Then this is the page you are looking for.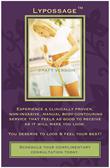 Posters
The posters are 11.25" x 17.3" - they are a nice quality - you can definitely hang it up in a common area and it will draw interest without you even having to say anything. The posters are $12 for 1, 2 for $20, 3 for $25. (Please inquire as to pricing of larger sized posters.)
---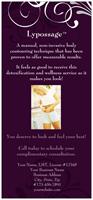 Rack Cards
The rack cards are made with an 80lb card stock with glossy finish (like a postcard.) Full-color front & back. They can be personalized to include your business information. If you want to make small tweaks to the wording and including the pricing, that is fine. Pricing is 50 for $59.95; 100 for $99.95 or 250 for $209.95.
There is a $15 non-refundable deposit for a customized proof. After you have reviewed and approved the proof, a credit for this amount will be applied to the order total.
---
There is a shipping and handling fee depending on what you order and where you live. Generally it is less than $10
If you wish to place an order, please
email
your business name contact information and if you wish to include your price structure on the card, include that as well. I'll send you a proof for your business. Once accepted, you will be sent an invoice for payment prior to shipping.